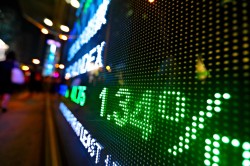 Select Interior Concepts (NASDAQ:SIC) was downgraded by Zacks Investment Research from a "buy" rating to a "hold" rating in a research note issued to investors on Tuesday, Zacks.com reports.
According to Zacks, "Select Interior Concepts, Inc. provides interior surface products for residential and commercial builders. The Company offers natural and engineered stone slabs, cabinetry, bathroom countertops, wall tiles, shower enclosures, towel bars and rings, paper holders, medicine cabinets and mirrors. Its primary operating subsidiaries and segments consists of Residential Design Services and Architectural Surfaces Group. Select Interior Concepts, Inc. is based in CA, United States. "
Separately, B. Riley raised their price target on Select Interior Concepts from $12.00 to $13.00 and gave the company a "buy" rating in a report on Friday, January 22nd.
Shares of NASDAQ:SIC opened at $7.69 on Tuesday. The stock has a 50 day moving average of $7.46 and a 200 day moving average of $7.30. The company has a market cap of $195.74 million, a PE ratio of -54.93 and a beta of 2.70. Select Interior Concepts has a 12-month low of $1.25 and a 12-month high of $8.99. The company has a current ratio of 2.36, a quick ratio of 1.15 and a
…
Read More