When Margaret and Reese Williamson bought their Uptown camelback shotgun in 2016, they knew it was a fixer-upper. The couple, a florist and a tax attorney, respectively, appreciated the price tag and creative control the project afforded them.
They flipped the home's floor plan, moving the kitchen from the rear to the front of the house and removing walls and a crumbling brick chimney to create an open living area. Soaked in natural light that bounces from floor-to-ceiling windows to a crystal glassware-topped bar cart, the space feels party-ready yet serene. In the rear of the house, by the stairs, a navy-hued den serves as a cozy retreat and place to watch movies.
The end result is exactly what the couple envisioned, but they weren't prepared for how extensive the renovations would be. The century-old, multigenerational home had been subject to DIY additions and repairs over the years that weren't up to code, including a hallway less than 2 feet wide.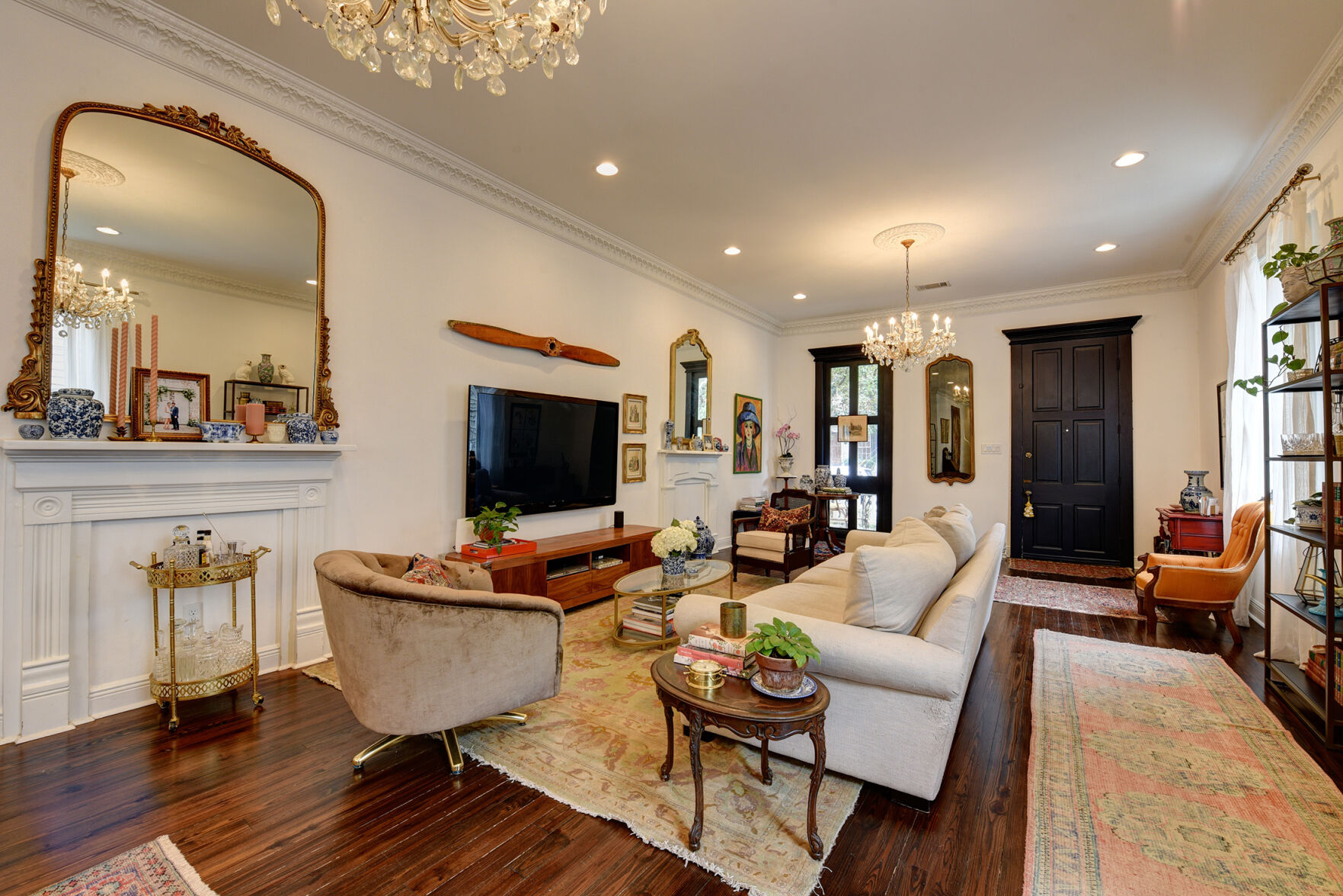 "The plumbing was bad, the foundation was bad, the siding was bad. The stairs were only 5 inches wide, so you had to step on
…
Read More