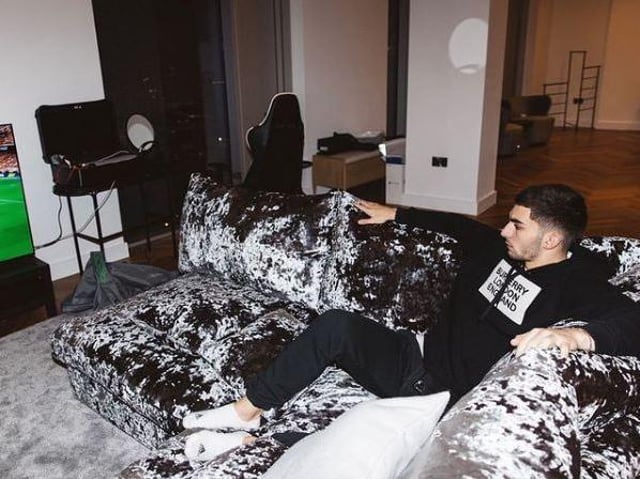 Ferran Torres (credit @ferrantorres7 Insta)
It was a picture of Ferran Torres, a young Spanish professional footballer who recently moved to Manchester City from his hometown club of Valencia.
Here was a young man with the world at his feet. Employed by one of the world's biggest sporting entities and one of the brightest talents Spain – a country to football what Switzerland is to watchmaking – has, his weekly wage amounts to something in the tens of thousands of pounds.
But the picture was tragic.
In a city-centre apartment bursting at the seams with the kind of square-footage that a 20-year-old simply does not have the first clue what to do with, Ferran sits desolately on a sofa so silver, gaudy, and garish only a footballer could voluntarily purchase it. Next to him is what looks like an errant bed pillow masquerading as a sofa cushion.
The rug under the couch is Manchester-sky grey and in the worryingly austere background is the discarded box for a PS5, a solo gaming kit designed for swift pack-up-and-go, and a gaming chair that probably cost more than my house.
…
Read More